Healthy Woman
Life can be healthy, balanced and fun.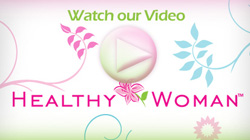 If you're like most women, incredible demands are placed on you every day. Work, home, family — sometimes it seems that everyone wants your attention.
With all of your obligations, you might have forgotten someone special: YOU — but we haven't. Our free events are designed to help you maintain a healthy mind, body and spirit.

The Healthy Woman program:
Empowers you with the confidence to make informed health care decisions for you and your family
Offers free monthly health education events and classes
Provides information about health, relationships and life issues